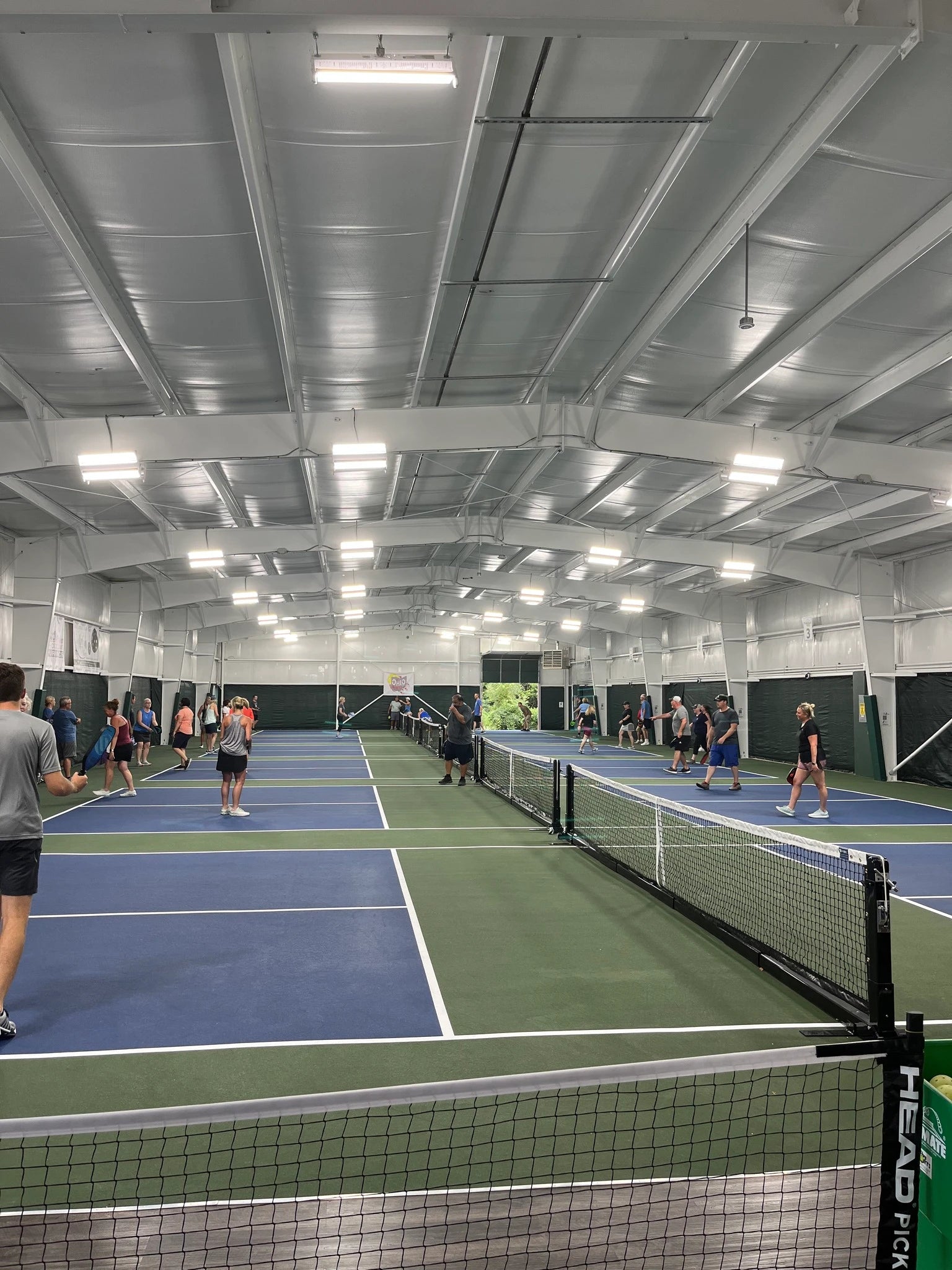 When successful entrepreneur Dave Ganim sold his medical equipment business last January, he enjoyed exactly four days of retirement life. Four days is how long it took his wife to compose a long list of projects for him to tackle around the house. One look at the list motivated Ganim to get back to the office, and back to the drawing board to develop a business that would allow him to feed his competitive spirit in every aspect. Having toured as a semi-professional racquetball player years ago, Ganim had watched with interest the growing trend of pickleball. He had been playing for three years and saw the low barrier-to-entry (newbies can jump into a fairly serious match within hours of picking up a racquet) as evidence that the sport would skyrocket in popularity, but he loathed the commercialization that watered down the sport to food, drink and (oh, yeah) a court. Where players weren't lured by big-business, restaurant-focused concepts they were playing on basketball courts and tennis courts that were tape-modified for pickleball. Not ideal settings for true students of the game.


Trusting his intuition, Ganim built The Pickle Shack, a 24 hour pickleball club with six courts (soon to be 10), the largest proshop in central Ohio and a weekly free clinic that has propeled the club to a staggering 1200 members in the first three months of opening. "This is a club for real players," Ganim explained. "Pickleball players are more social than any other athletes I have ever seen – and I love that, but I also love seeing people develop a skill and confidence within minutes of hitting the court. It is incredibly gratifying."


Pickleball appeals to a wide variety of audiences thanks to the simplistic nature of the setup and rules. Purportedly invented in 1965 by a few dads on the west coast of Washington seeking an activity the whole family could enjoy, the first pickleball matches were played on an abandoned badminton court, a few old ping-pong paddles and a perforated plastic ball. It has evolved from those humble beginnings to become one of the most popular casual sports throughout the US and Canada. According to the USA Pickleball Association, the sport of pickleball has experienced exponential growth since 2016, with the membership more than tripling in the past 6 years. Websites and apps abound, offering instruction, guidance on sourcing (or taping) a court, and finding other players.


For Ganim, there is no end in sight. The savvy business owner is eying several strategic locations around the country. For now, find him on Route 42 just outside of Delaware, Powell and Dublin...enjoying retirement.


Writer: Amelia Jeffers
sophisticatedlivingcolumbus.com